WHEN THE TROUT SWAM UPSTREAM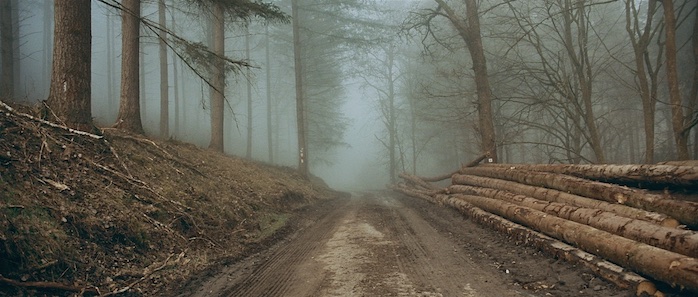 A Film by Wil Mathijs
- Producer -
(Financing)
Synopsis
When The Trout Swam Upstream is the personal odyssey of filmmaker Wil Mathijs who takes us back to his roots where he discovers that the chalet, the kingdom of his youth, has mysteriously disappeared. In the age-old valley of the Semois-river, he tries to unravel occult secrets to uncover the truth.

Filmed atypically in a beautiful twilight in the misty woods and from a camera raft specially built for the film, he learns that a passion murder took place in the chalet and then burned down. Is that why, in the lively forest of Wil's childhood, there is suddenly an eerie atmosphere and even the birds fall silent in May? From the calm, meandering Semois, under the watchful eye of circling buzzards and observing fallow deer, he sets off in search of the true facts behind the occult mystery. He meets local, rooted figures who can help him find answers to unravel the bizarre events.

Will the secrets always remain hidden among the soggy mosses? Can the cursed forest be restored? Can Wil let go of his charred dream?
Product guide
Documentary
90
Color
HD
Film Crew
Director : Wil Mathijs
Producers
COBRA FILMS