For the Lost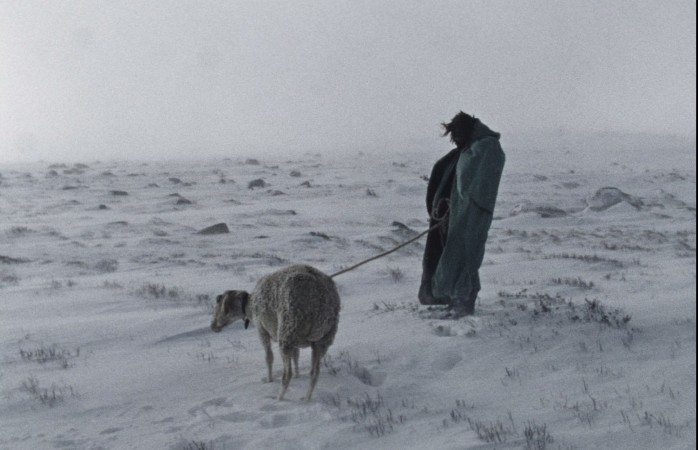 A Film by Pierre-Yves Vandeweerd
- Producer -
Synopsis
'La Tourmente' is a snow tempest raging over the highlands and foothills of the Lozère Mountains. Swirling, it leads whoever meet it out of his way.
As soon as winter begins, the inhabitants start looking for the storm coming, fearing it, making it their main topic of conversation, talking about those who got lost because of it, or killed. They become melancholic when it takes to long to go out.
In order to cross the storms, or just to live with them, men invented long ago some signs, gestures, markers, secrets. These beliefs are supposed to regenerate the relationship between man and nature.
I have been living since several years in one of these villages of the Lozère Mountains, and I know how much is the storm real, how deep it marks the life and the imaginations. I also know that she reveals a deeper fear, older, born from the experience of night, emptiness, confusion. More than the portrait of a rural world imprisoned into winter's harshness, this film will be a crossing of the storms, the ones who senable you to find yourself after getting lost, the ones who darken the sight to better unveil a part of an elsewhere...
Award
Best photography at RIDM-Montreal
Prix de la meilleure image au RIDM
Awarded with the 1st prize at Milan
Filmmaker Festival 2014.
Mention spéciale du Jury – Visions du Réel 2014
Prix SCAM de l'année 2015
Broadcasts
release cinema Flagey
Festival (s)
Vision du Réel- Nyon en compétition.
OFFICIAL INVITATION FOR THE 55th
Festival dei Popoli
Etats généraux du documentaire de Lussas
Rencontres de Laignes
Première à Paris des "Tourmentes"au cinéma La Clef
Projection des Tourmentes à St Chély d'Apcher (Lozère)
Projection des "Tourmentes" aux 29èmes rencontres de St Alban
Master Class au festival de Lasalle (Cévennes)
Taiwan International documentary Festival( TIDF )
Tunis : Journées européennes du cinéma
RIDM à Montréal
Florence-Festival Dei Popoli
Milano-Filmmaker 2014
Festival Doc Point- Helsinki- Finland
Les tourmentes au Spoutnik de Genève
DOKFEST München
Trento Film Festival