SEE NO EVIL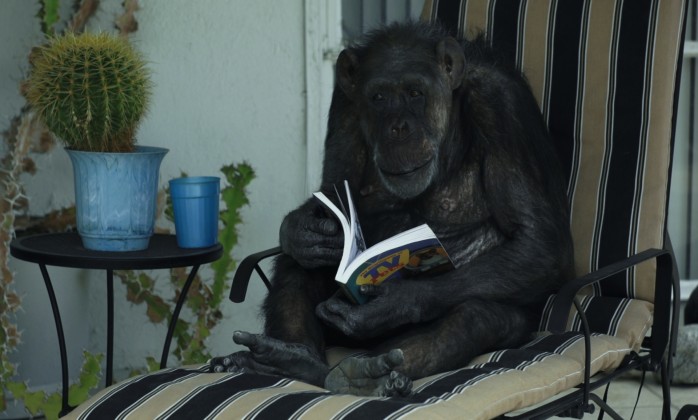 A Film by Jos De Putter
- Coproducer -
Synopsis
OUR FILM is a portrait of elderly chimpanzees (two famous and one less famous)
who spend their latter days in retirement homes in the US. The film focuses on the
stories of their lives and thus simultaneously shows the 'Werdegang' of our
evolutionary predecessor as well as our own recent history.
OUR FILM is a tragic-comical, sometimes bitter, poetic recapture of the strange but
intriguing relationship between Chimp and Man.
Product guide
Documentary
90 min
Color
HD
Original Version : English
Film Crew
Director : Jos De Putter
Cinematographer - D.O.P. : Stef Tijdink
Editor : Stefan Kamp
Music : Vincent van Warmerdam
Producers
Deepfocus- Amsterdam
Cobra Films- Brussels
Coproduction
RTBF-VPRO-
With The Support
NFF-CoBo-MediaFonds
VAF
Award
Preisträger des DOK.fest 2014
Festival (s)
International Film Festival Rotterdam
Visions du Réel -Nyon- in compétition
Docville- Leuven-Belgium
Hotdocs- Toronto
Dokfest- Munich