Lost land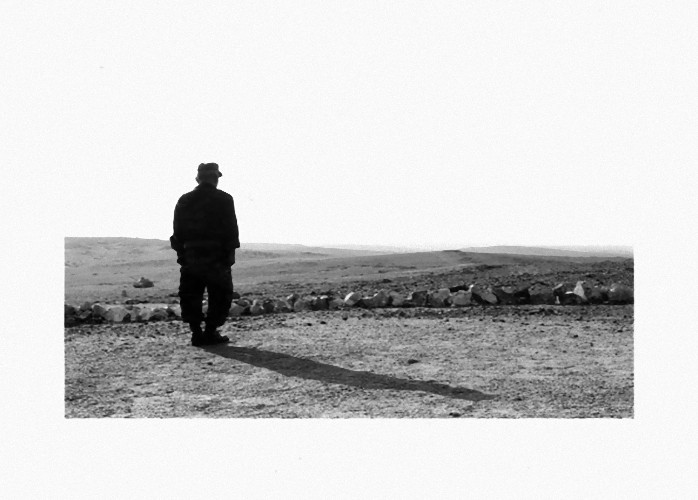 A Film by Pierre-Yves Vandeweerd
- Producer -
Synopsis
Straddling a 2.400 kilometer-long wall constructed by the Moroccan army, the Western Sahara is today divided into two sections ó one occupied by Morocco, the other under the control of the Sahrawi National Liberation Movementís Polisario Front.
Drawing from stories of flight, exile, interminable waiting and the arrested, persecuted lives on both sides of that wall, this film bears witness to the Sahrawi people, their land, their entrapment in other peopleís dreams.
In an esthetic that sublimates the real, Lost Land resonates like a score that juxtaposes sonorous landscapes, black-and-white portraits and nomadic poetics.


Award
Prix du meilleur film - Jihlava (CZ)
Prix spécial du Jury - Doclisboa (PT)
Grand Prix RIDM Montréal (CA)
Prix du meilleur montage RIDM (CA)
Mention spéciale FIFF Namur (BE)
Mention spéciale - Marfici (AR)
Etoiles de la Scam 2012 (FR)
Broadcasts
Arte - La Lucarne
Screening at Beurs (Brussels)
Opening of Documentaire sur Grand Ecran (Paris)
Salles en France :
Cinéma Espace Saint-Michel (Paris)
Utopia (Toulouse)
Diagonal Capitole (Montpellier)
Magic Cinéma (Bobigny)
Cinématographe (Nantes)
Le Lux (Caen)
Les Carmes (Orléans)
Le Luxy (Evry)
Le sémaphore (Nîmes)
Le Trianon (Mende)
L'espace Jean vilar (Arcueil)
Le Rex (Brive La gaillarde)
L'Omnia (Rouen)
Chroma (Le Mans)
Festival (s)
Forum Berlinale (DE)
DOK.fest Munich (DE)
NIHRFF Nuremberg (DE)
Doclisboa (PT)
Visions du Réel Nyon (CH)
Open City Docs Fest (GB)
RIDM Montréal (CA)
Festival dei Popoli (IT)
L'Alternativa Barcelona (ES)
Cinemigrante Buenos Aires (AR)
1001 IDFF Istanbul (TR)
Jihlava IDFF (CZ)
Moscow International Festival (RU)
Jerusalem Film Festival (IL)
CPH:DOX Copenhague (DK)
Écrans documentaires d'Arcueil (FR)
FIF Amiens (FR)
Festival CorsicaDoc (FR)
DocPoint festival (FI)
FICUNAM Mexico (MX)
Freiburger Film Forum (G)