A Hungarian pasport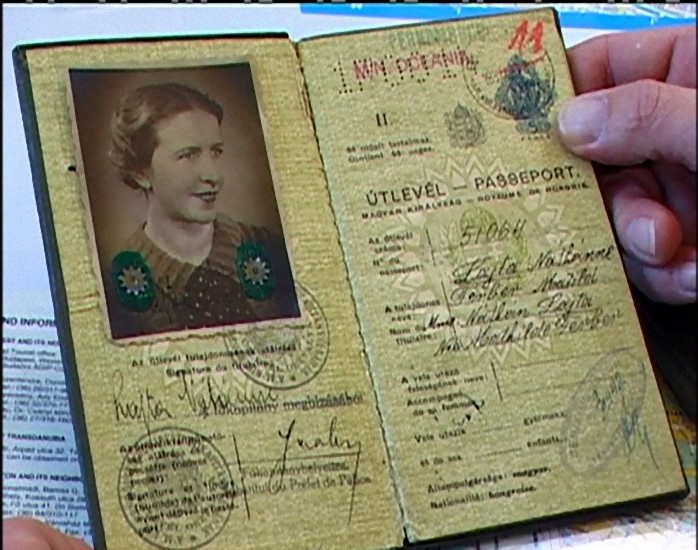 A Film by Sandra Kogut
- Coproducer -
Synopsis
A Brazilian filmmaker, living in Paris for ten years, decides to trace back her distant Jewish and Hungarian origins by following, in reverse, the journey her grand-parents undertook in 1937, from Budapest to Rio. Parallel to her grand-motherís tale, she researches Brazilian and Hungarian archives, digs up treasures, questions her family in Rio and Budapest. She wants to obtain the Hungarian nationality her grand-parents lost. This administrative request, this political and historical plight, brings about essential questions on borders, cultural indentity and multiplicity.

Product guide
Documentary
60 min
Color
Betacam Dg 16/9
Film Crew
Director : Sandra Kogut
Cinematographer - D.O.P. : Florent Julien,Florian Bouchet
Sound : Florent Julien, Yolande de Carsin
Sound Editor : Gilles Marchesi
Sound Recording Mixer : Gilles Marchesi
Editor : Monica Almeida
Music : Papir iz Dokh Vais, Yah Ribon
Producers
Zeugma Films & Cobra Films
Coproduction
Hunnia Filmstudio ( Hongrie)
CICV ( France)- Arte France
RTBF ( télévision belge)
With The Support
CNC-Procirep ( France)
Ministère de la culture et de la communication
Communauté française de Belgique
Ministère des Affaires étrangères ( France)
Press
Passeport_Images_Documentaires-1.pdf
Passeport_Images_Documentaires.pdf
CNC-4fbfd.jpg.pdf
lussas-2-048ce.jpg.pdf

Award
Prix du meilleur film documentaire à la semaine du cinéma hongrois à Budapest, Mention spéciale au festival "Itís all true" Sao Paulo,
Grand prix section vidéo du festival international de Split Croatie.



Broadcasts
RTBF (Belgique), ARTE (France)